The Cotswold Fuchsia and Pelargonium Society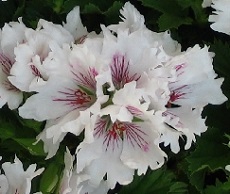 If you are interested in growing Pelargoniums or Fuchsias and live in the north Gloucestershire or south Worcestershire area - we are your local society.
We meet on the last Monday of the month in the Social Centre, Shurdington near Cheltenham, starting at 7-30pm.
We have guest speakers, monthly competitions, plants for sale, a raffle and refreshments. Our June meeting is a mini-show for members only. We also organise an open show in the summer.
Visitors and potential new members are very welcome to come along to any of our meetings.
Membership costs just £6 a year.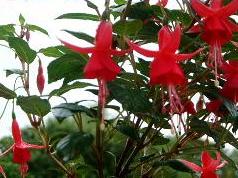 Diary of Events 2016/17
Monday, 23 May
D. Taylor, Pelargoniums
Monday, 25 June
Members' Mini Show
Monday, 25 July
Salmon & Strawberry Tea
Plus tips on preparing your show plants
Saturday, 30 July
Fuchsia and Pelargonium Show
Monday, 26 September
Derek Luther, Fuchsia pests & diseases
Monday, 31 October
Robert Champion, Coloured Leaf Pelargoniums
Monday, 28 November
Xmas Social
Monday, 27 February
G. Alway, Spring flowers & bulbs
Monday, 27 March
AGM
All enquiries to Rosemary Smith 01242 523740.