The Cotswold Fuchsia and Pelargonium Society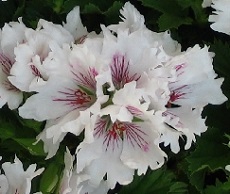 If you are interested in growing Pelargoniums or Fuchsias and live in the North Gloucestershire or South Worcestershire area - we are your local society.
We meet on the last Monday of the month in the Social Centre, Shurdington near Cheltenham apart from August, December and January. During the spring and summer our meetings start at 7-30pm. During the autumn and winter the meetings start at 2pm.
We have guest speakers, monthly competitions, plants for sale, a raffle and refreshments. Our June meeting is a mini-show for members only. We also organise an open show in the summer.
Visitors and potential new members are very welcome to come along to any of our meetings.
Click here to see images of our 50th Anniversary celebrations
Membership costs just £6 a year.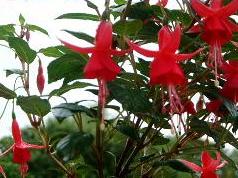 Hello
I hope you are keeping well and safe.
Subject to any COVID-19 restrictions still in place our next meeting is due to be held at 2pm on Monday 28 February 2022.
Thank you for supporting us in the past, we hope to see you again soon.
All enquiries to Rosemary Smith 01242 523740.