Eastwood Gardeners' Club.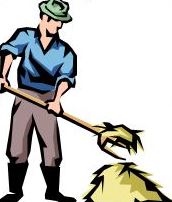 We are a large friendly & very chatty Garden Club, our members come from Thornbury, Wotton, Berkeley & surrounding villages.
We usually meet at 7.00pm on the second Tuesday of each month (doors open 6.30pm) in the Cossham Hall (In Armstrong Hall complex), Chapel Street, Thornbury, BS35 2BJ (map)
Annual membership is £14 - Visitors Welcome (£3 per person.)
We organise two or three garden visits a year and also a holiday, this year (2017) we will visit the Isle of Wight. In the past we have visited gardens in France & Ireland.
We also hold a well supported Annual Show.


View/Download our 2018 programme
View/Download our Latest Newsletter
For further details of club meetings, please contact the Secretary:

Ann Jones,
Abbey Road,
Abbey View,
Kingswood,
Wotton under Edge, GL12 8RN
Telephone: 01453 842317
Email: keithannjones@tiscali.co.uk