Pucklechurch Gardeners Club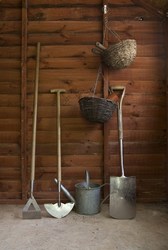 Pucklechurch Gardening Club meet every first Wednesday in the months February to May and October to December.
Meetings are held in the Village Hall, Abson Rd, Pucklechurch BS16 9RH
(see map), which is situated in the centre of our village.
We have quality guest speakers at every meeting except May, which is our AGM & December, which we invite our members to a Christmas Supper & quiz.
Light refreshments are available and visitors are welcome to come along for 2 meetings at 50p each time. If you decide to join our club, subscriptions are £10.00 per annum, payable at the AGM. The subscription includes a Summer Supper in July and a Christmas Quiz & Supper in December.
2015/2016 Programme
Oct 7
"The Naked Garden"
Sally Gregson
Nov 4
"Gardeners Question Time"
George & Tony
Dec 2
Christmas Quiz & Supper
Feb 3
"Pruning"
John Mason
March 2
"The Shaded Garden"
Duncan Coombs
Apr 6
"An Evening at Fonthill Nursery"
May 4
Annual General Meeting
July 22
Summer Supper
Chairperson: Lynn Bate
Secretary: Valerie Seaman
Treasurer: Ann Smith
For further information, contact Sallie Brooks (sallie61@me.com)