Winchcombe Gardening Club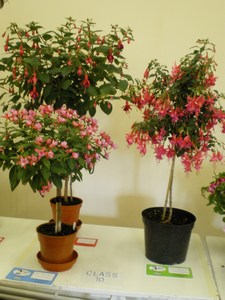 Taken at Winchcombe Flower Show
Click on photograph for larger version
(opens in new window)
More pictures below.
The Winchcombe Gardening Club meets at the Methodist Church Hall, High Street, Winchcombe GL54 5LJ (map) once a month at 7.30pm. Download a copy of our programme below.
The club was founded back in 1992 when it was known as Winchcombe & District Horticultural Society and now in our 26th year the club is going from strength to strength and membership is at an all time high.
Whatever your level of interest in gardening new members are always welcome to our friendly and informal meetings.
It is a great way to meet local people with a shared interest and to make new friends and also pick up some gardening tips from our guest speakers.
We also hold an annual flower show which consists of various classes for members to exhibit their prized plants and vegetables and also show off some of their creative talents! The show is open to the public and includes a plant sale and will take place on Saturday 13th July 2019.
During the year we have several visits arranged to gardens and nurseries of special interest.
Membership subscription for 2019/2020 is to remain at £10.00. Visitors are very welcome to attend our meetings at a charge of £1.00 per meeting and you can just turn up and pay on the door.
For further information please contact Diggory Davies on 01242 609590 or email diggory.jane@gmail.com
Photographs taken at Winchcombe Show


Click on photograph for a larger version (which opens in a new window)